Coming to Bracknell Ale & Cider Festival on Sunday 29th August? Well you'll be delighted to know that once again the Thames Valley Buses shuttle will be running from the town centre to the site all afternoon.
The shuttle will depart from Bay 3 at Bracknell Bus Station opposite the railway station – so ideal if you are coming from out of town.
Fares are £2.50 single and £3.80 return. Concessions are not valid but the good news is that Bracknell/Wokingham Day tickets and Network Day tickets (paper issued or from the Thames Valley Buses app) will be accepted.
The first shuttle will run at 11:50 am from the bus station, getting to the site in time for opening and then every half hour until 10:50 pm. The return bus will depart Bracknell Rugby Club at 11:58 am with the final departure at 10:58 pm.
Contactless: All buses take contactless payments (except Amex) and NFC phone payments. Mobile tickets are also available on Thames Valley Buses app.
Full timetable for the day (click to download as a PDF):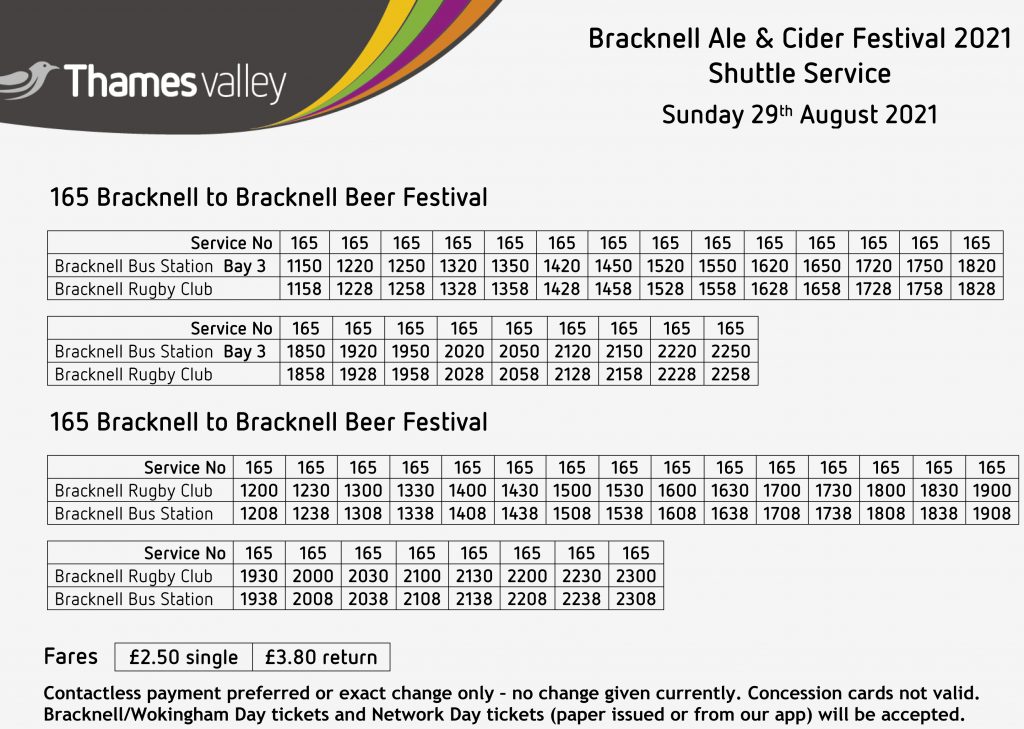 How to find the bus
Here's our quick guide to finding the bus station from Bracknell Railway Station (please note The Goose Pub is now called The Market Inn).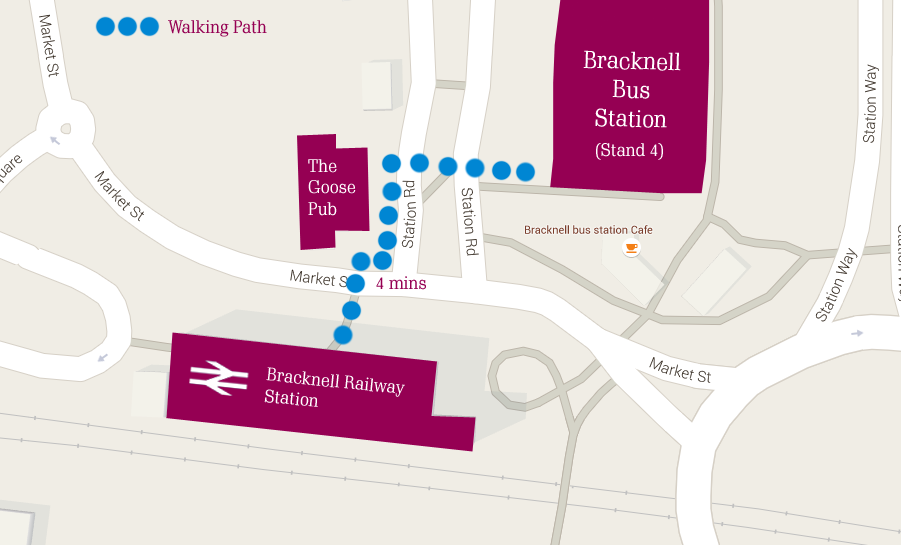 And here's how you get to the Rugby Club after being dropped off at the Running Horse roundabout.